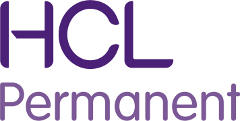 I have been working with Ellen for many years. Throughout this time she has always provided an outstanding service. Ellen knows the market, is tenacious and credible and can be relied upon to only put excellent candidates in front of you. 

Ellen is by far the best recruiter and business woman I have ever worked with, she listens and understands your requirements, she has a vast amount of knowledge and experience as well as an excellent reputation and a knack for coming up with excellent results. Her follow up and follow through is impeccable. 

Ellen's passion for her clients makes her an absolute gem and someone I would recommend to medical professionals and clients alike without hesitation. 
Top Qualities: Great Results, Expert, High Integrity

Jirina Baker
Recruitment Manager HCL permanent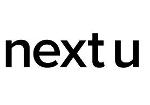 Finding the right person for our clients is important to us. ScanPers is one of the networks we choose to use. ScanPers makes us visible 24-7 through a variety of channels in Scandinavia and Europa. Combining their network of websites with a strong social media presence, ScanPers saves us time, money and energy! 
I reached out to ScanPers and Ellen in my search for a new position, not realizing that she was based in Sweden. Even though she could not personally assist me in my search, she proposed reaching out to her extensive network.
In just a few days I had a few contacts in my area, multiplying my chances of finding a position that fit my criteria. Ellen went above and beyond with no reason other than helping somebody in need, I can only imagine how great she must be when she has greater incentive. Highly recommended.
Top Qualities: Great Results, Personable, High Integrit.
Gavynn Wells, Sales Manager at Inbound Call Experts
Boca Raton, Florida

We are extremely pleased! More than 50 new candidates registered their CV with us in less than a day. We're looking forward to a prosperous cooperation with the ScanPers network. 
Niklas Lerner
CEO Instacruit 
ScanPers helped me to move jobs from Sweden to the UK. I am now living the dream in London. Working with some of the sharpest and most creative people in IT. Thanks for the opportunity and all your help!  I'm looking forward to a challenging career and new opportunities.
Kim Andersson
The career fair in Lund is arranged this year for the second time. We want to attract exhibitors as well as visitors to our fair and cooperate with ScanPers to be visible in an effective way in Scandinavia and Europe.
For more information, Science Skills Career Fair. 
Annika Antius
Business Development Manager, Science Skills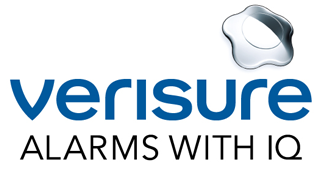 We're always looking for people who are interested in helping to protect people and keep them safe. ScanPers helps us get the right people with the skills, experience and personality we're looking for. ScanPers is a professional partner that works for our success. It's great to have a partner that understands our needs and customizes their services accordingly. 
Franchisetagare hos Verisure Sverige AB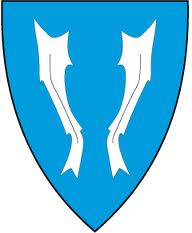 Vestvågøy Council have the highest ambitions, today and for the future. Our employees are our most important resource, and to facilitate for our employees we empower them, and at the same time we clarify our point of view, paving the way for all of us to become even better tomorrow than we are today.
Our reputation is good, and we wish to maintain
and develop it futher. The desire to attract and retain good employees means that we are constantly looking for the best solutions - We have found JobbPortalen and ScanPers to be a vital partner in reaching our goals. We get up close and personal service, good ideas on how to renew ourselves and marketing towards candidates at home and abroad! And they always go that extra mile to deliver more than expected both in terms of effort, and results.
We are very pleased with the cooperation and can warmly recommend ScanPers and their network for employer branding and advertising of vacancies.
Irene Hansen
Head of HR Vestvågøy Council



PRfekt kontor wants to appear online and be present in social media! We're great at what we do, but there is just never enough time to keep up with our online marketing. We hired ScanPers in may 2014 and they have made a dramatic impact on our overall web presence. We're look forward to a rewarding collaboration.
Anders Östmar
VD, PRfekt kontor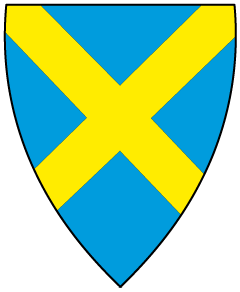 Krødsherad council is situated at the foot of Norefjell, and the people living in the community are very proud of the beautiful scenic Village! As a relatively small council, we are vulnerable to lack personnel, therefore, reputation management and long-term marketing is very important to us.
Our cooperation with JobbPortalen and ScanPers has been solely positive. They are a serious supplier who will do their utmost in service and prompt delivery. For us it is a great advantage to be visible on several sites in Norway and Sweden through one single partner. We have never experienced that something has not worked out in our cooperation.

We are happy to recommend JobbPortalen and ScanPers to anyone in need of new employees
Head of HR Thore Sveum
Krødsherad Council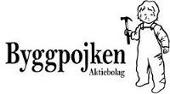 In an industry where "everybody" is looking to recruit, it's really hard to succeed on our own. With a modern, simple and attractive concept ScanPers gave us results quickly. Thank you for great service and for understanding our business. 

I would strongly recommend ScanPers - great quality at the right price!
Mathias Ajland 
CEO Byggpojken AB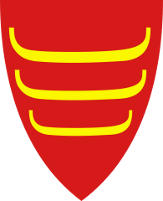 We want employees of Tana Council to characterize their employer using statements like, highly competent, equality, participation, collaboration, flexible, development and freedom. If our employees feel safe and looked after the city residents who seek quality in the services we provide also feel safe and looked after. We have clear objectives and specific strategies that we are aim to meet through energy, drive and constructive ideas throughout our organization.
We have very high expectations to our suppliers and partners. And we are pleased to say that JobbPortalen and ScanPers has gone much further than any other supplier we have worked with.
They have more expertise, experience, creativity and drive. They have a great understanding and respect for our culture, location and our needs. They renew themselves, and constantly come up with new ides and opportunities to ensure that we attract the right people with the right qualifications.
I am very pleased with the agreement we have and I look forward to further developing the Councils reputation both internally and externally in collaboration with you.
Vigdis Blien
HR-Tana Council